About Us
Message from Picksharks Founder, John Latacz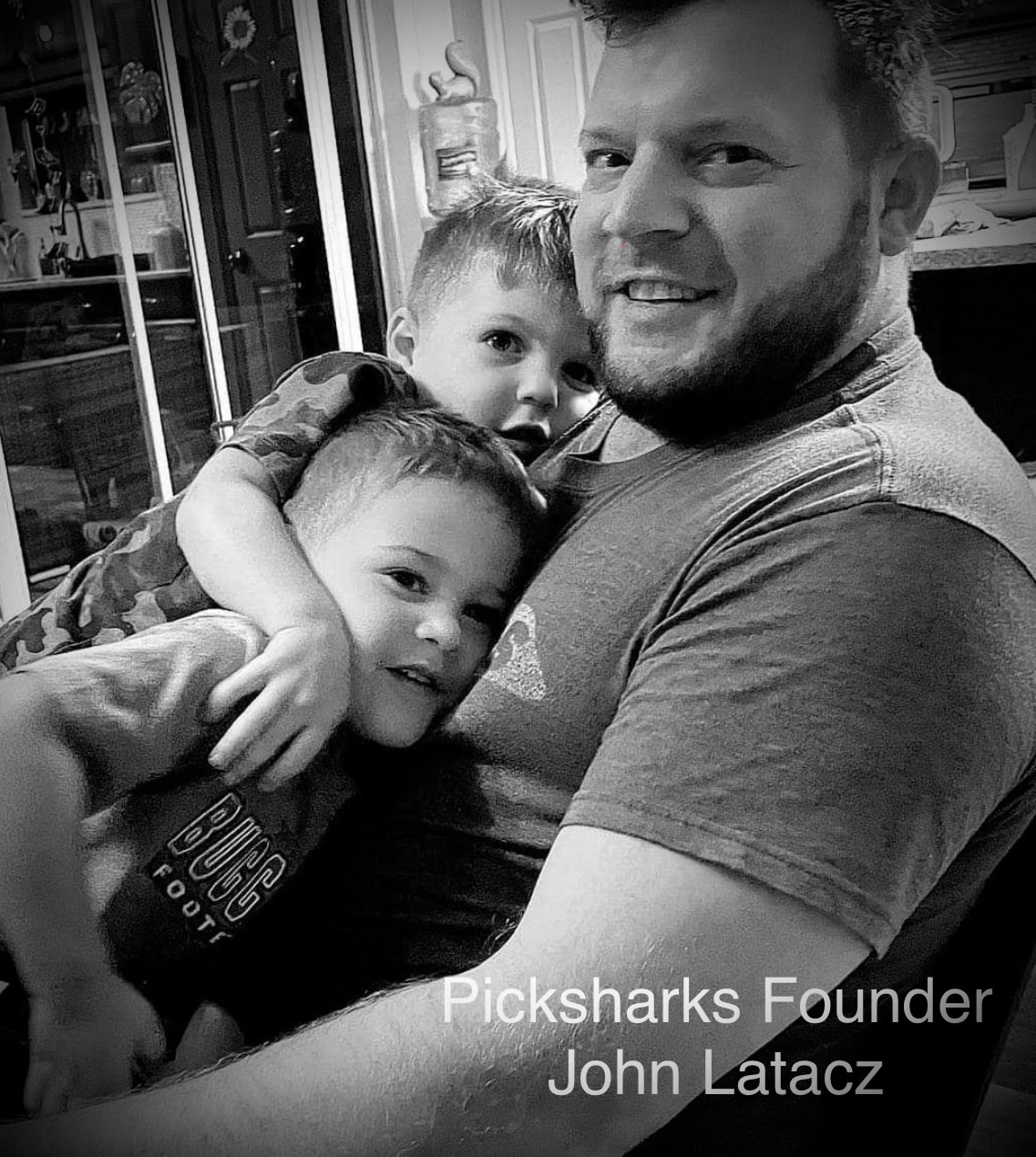 Thank you for joining the PickSharks family!
We are now offering daily, weekly, monthly, quarterly (3 month), semi-annual (6 month), and annual (12 month) packages very fairly priced. We are also happy to introduce cappers Nick Cianci and Dan Votapek to our PickSharks team. Definitely make sure you check these guys out. I only bring the best to this team. These guys are not only great sports handicappers, but just incredible people with truly motivating personalities. I look forward to you all meeting them.
Our premium memberships with respective cappers are listed below:
VIP - John Latacz
Hammerhead - Jimmy Sepp
FC - Nick Cianci
Bet On The Beard - Dan Votapek
UFC - Jerry Latacz
For us, there is nothing better than beating the books. We've spent the vast majority of our lives learning techniques that we feel gives us and our clients the best opportunity to beat the line. We are very competitive by nature, so our love of winning keeps us motivated every single day. The great thing about sports betting is that every single day brings a new set of lines and numbers.
By capping every game, we're able to find the best value on the board. We follow line movement and betting percentages constantly, as we feel understanding why a line moves is just as important as breaking down the game itself.
Our clients are incredibly important to us. Their trust in us is another factor in us spending the amount of time we do on our research and plays. We want our clients to be successful in this venture. We take pride in answering each and every question a client may have. We are proven long term winners with a vast and collective array of knowledge in all sports.
Personally, knowing several lines makers and forging friendships with sports books managers, has given us knowledge that is priceless. We use this knowledge to deliver the best picks against the spread for each and every one of our clients. Our specialty is working with you one-on-one to develop a great relationship and provide you directly the best picks, while also teaching you bankroll management. How it works is easy, just simply let us do all the leg work and crunch all the data.
We believe in transparency, so we are independently monitored at several places and our detailed records can be seen all over the net. I'm aware there's a lot of handicappers out there, some are pretty good sometimes, but we do this for a living each and every day, and all year long. We bet the same games we release and we love winning. It's a rush and of course a boost to our bank account. We don't throw hype, yell, and scream. Instead, we are a group of guys who advise you very clearly.
Action? Well you'll get plenty of it with Picksharks! We work around the clock and release several plays each day. There's a ton of bad information out there, and along with it, the tricky movement of the Vegas lines. True rock-solid information from our sources that we've spent years putting in place is what is important.
Sincerely,
John Latacz
President
PickSharks LLC